Providing Restorative Dental Solutions in Vernon BC
We specialize in restorative and aesthetic dental procedures offering our clients the most advanced technology in non-invasive and surgical dental procedures without the stress and discomfort often associated with a visit to the Dentist. 
As a NuCalm provider, we will compliment you with a free session while you have your treatment completed. Other luxuries include free parking, paraffin wax for your hands, throw blankets for your legs and hot towels and essential oils to help you refresh after your treatment. 
You will notice the difference in how you feel when you walk into our clinic and are greeted with a friendly smile. Enjoy the quiet relaxed pace that allows you to ask questions and feel appreciated. Your comfort is very important to us.  Each of our clients  from the youngest to our oldest is treated with the utmost of respect and care.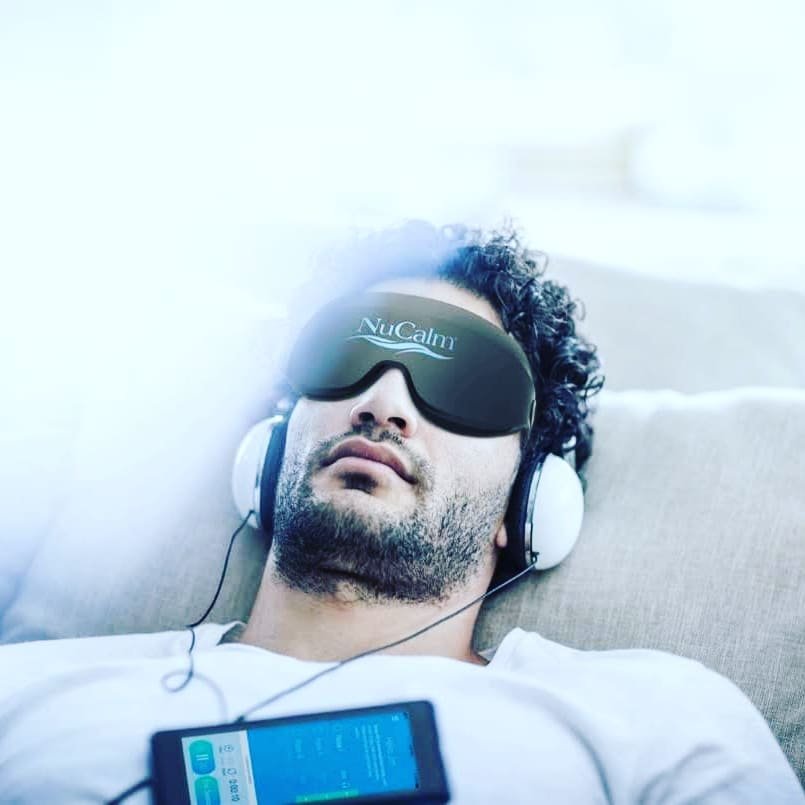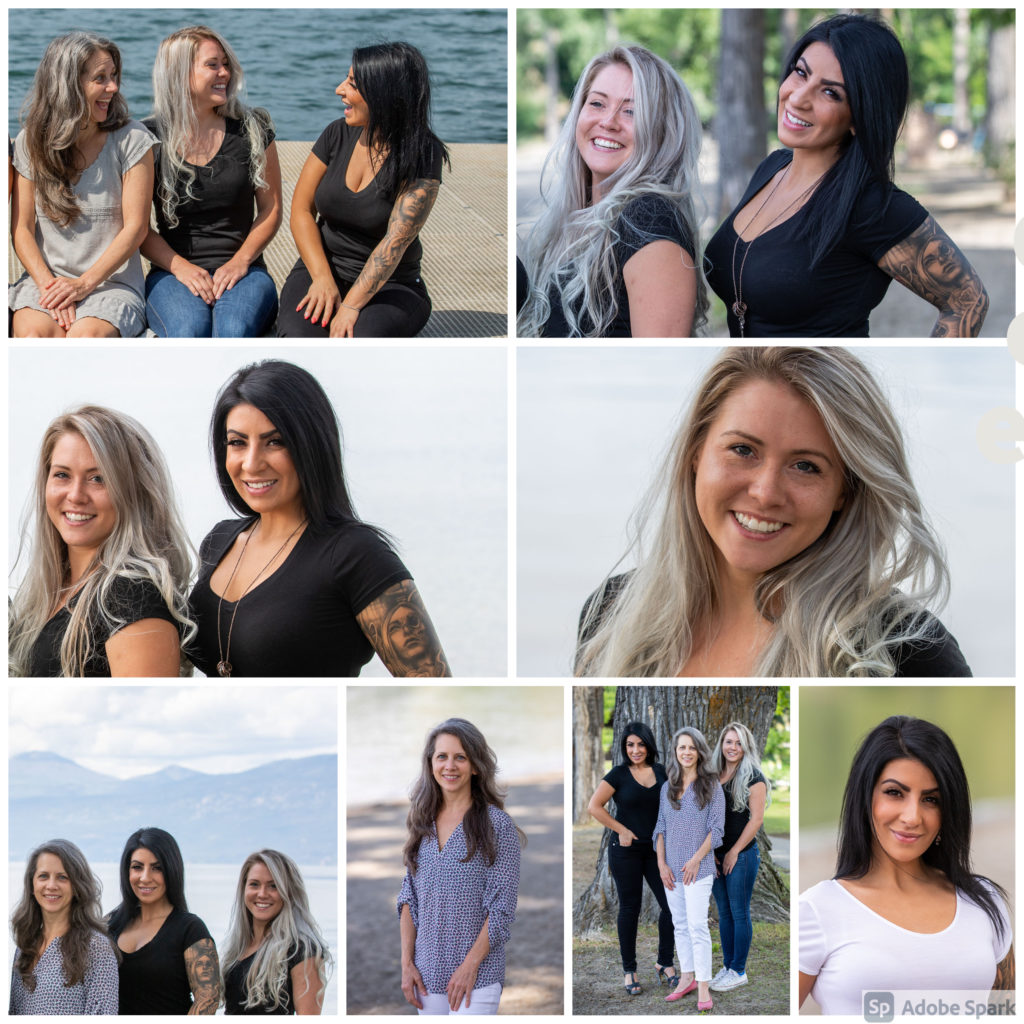 Our team is committed to help you understand what true health means, what is the cause of disease and to provide solutions back to a healthy system
Dentistry is an amazing profession, and we all feel very passionate about it. We feel honored to be able to say we LOVE what we do. I have witnessed firsthand the power of great dentistry. I have seen the effect we have on people and how we touch and improve lives. We are more than a Dental Team, we restore confidence and self-esteem.
We reduce and take away pain and return peace and comfort to one's life. The advanced and specialty services we offer are like no other. The solutions we provide are vital to the quality of life. We can help infants latch and feed better, we have increased airways and facial developments, we can reduce the occurrence and severity of headaches, facial pain and discomfort, vertigo, numbness and tingling in arms and fingers, hearing disturbances, and balance problems. We have seen it help improve one's sleep and their breathing (in all ages and stages of life) -quite literally we are helping our clients save their lives and that is powerful and gratifying.
We work and play alongside truly inspirational and empowering women. I have never encountered a vibe within a team like ours; we all bring something whole and something dynamic to the table that allows us to work our magic, day in and day out. The environment is chill, caring, and supportive. We are all very proud to be here.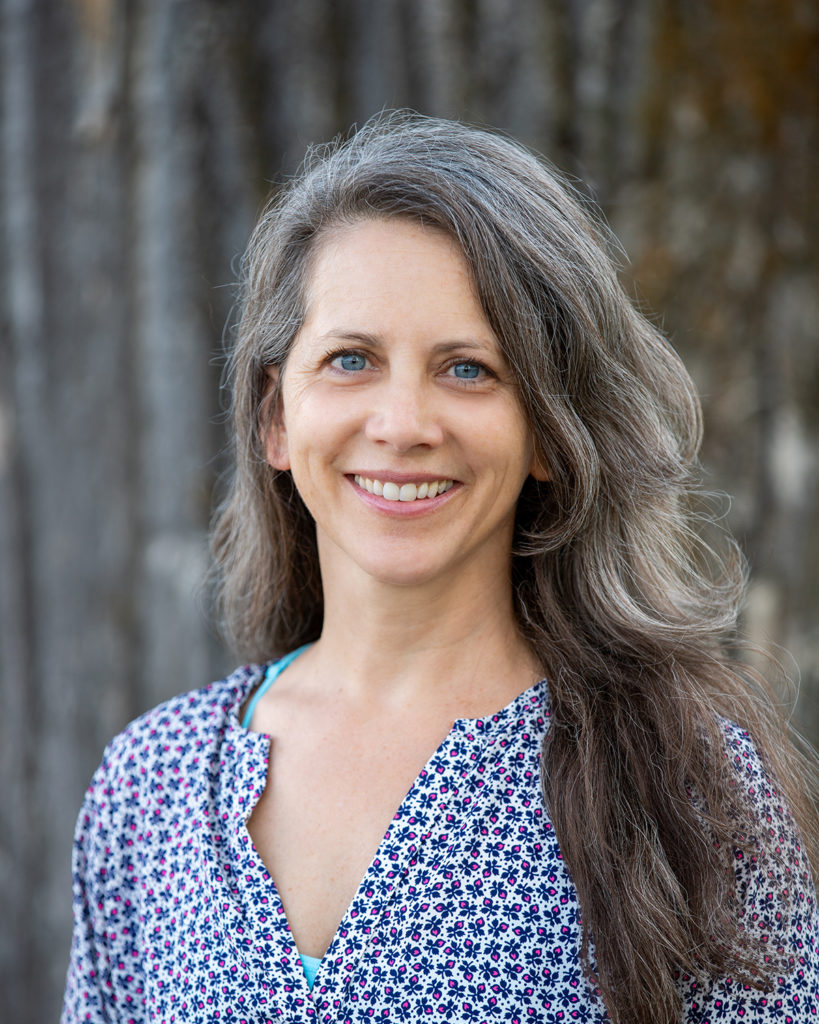 Dr. Lise Kalinski
Complete Health Focused Service, Delivered with Honesty and Compassion
Born and raised in small town Saskatchewan, Lise graduated from the University of Saskatchewan in 1995 and has been part of the Vernon community ever since. Lise's passion is on COMPLETE HEALTH and educating her clients on the mouth-body life connection and the full systemic role dentistry plays.
"Our mouth health is directly connected to our gut and heart health which is the health of our entire system and dentistry is about so much more than just your teeth"
Lise is passionate about sleep breath disorders and facial growth and development and found out years ago that airway is key. "If we are not breathing properly in sleep and while awake, our bodies do not grow balanced and our overall health suffers for it." Lise has made an enduring commitment to learning and growing and has trained with and under the best dentists in the world in the areas of:
Jaw Growth and Development – Growth Guided Orthodontics
Orofacial Myofuctional Therapy
Orofacial Pain – treating TMJ/TMD
Sleep breathing disorders – Obstructive Sleep Apnea & C-Pap ALTERNATIVES
Physiologic/Neuromuscular dentistry, and restorative rehabilitation.
General & Cosmetic Dentistry
"As a result of all this amazing education and technology, my team and I are capable of treating the whole person/client. We are exceptional at informing and educating our clients on what we see and how it affects them as a whole, not just their gums or teeth. What we screen for, the questions we ask, and the information we collect allows our clients to put the pieces together on their overall health and their issues or concerns. We do complete health and that is doing dentistry different."
Complete Health Focused Dentistry can and will change a life. Lise and her team support their clients as they choose what is best for them and remind their clients that they are always in control of the process and direction they wish to take.
When Lise isn't at the clinic she is most likely working on her continuing education, on Zoom lectures or at seminars learning more about this quest. Lise loves art, her flower gardens, yoga, and all things health conscious. She is a beekeeper and honey maker, a huge fan of DIY crafts and loves spending quality time with her family and friends. Lise's family life includes her two handsome adult boys, Emanuel and Jorell and her amazing and hard-working husband, Scott, of 30+ years. All of whom she is very proud of.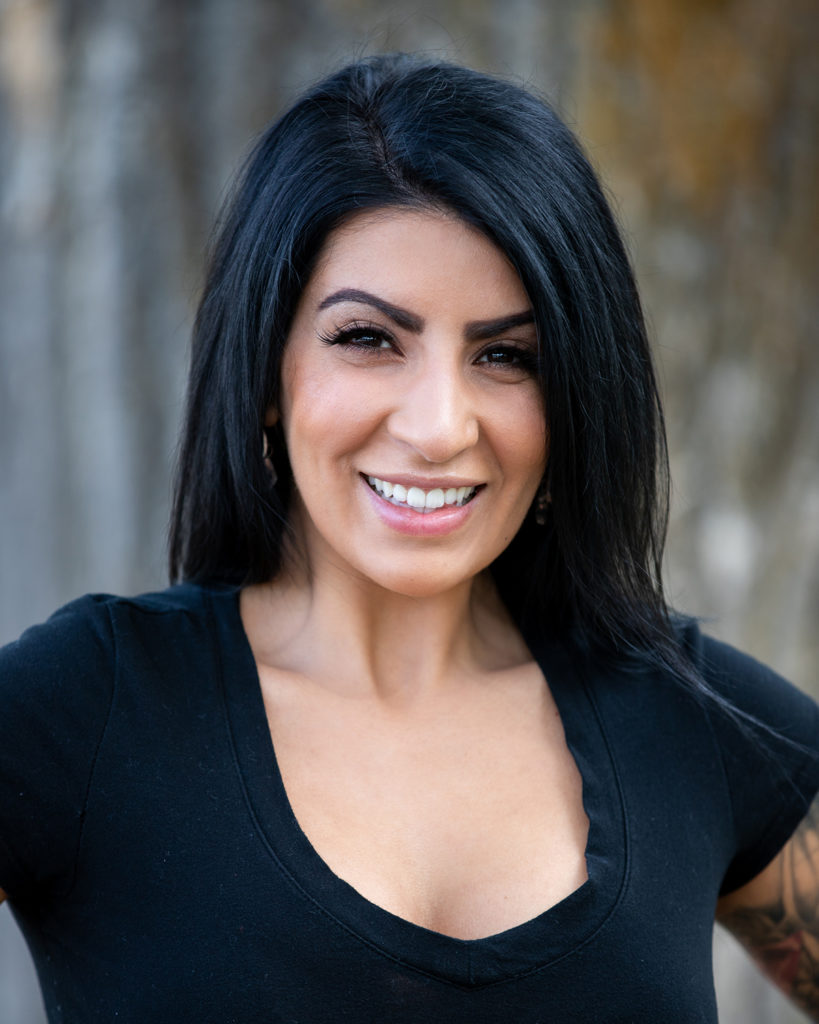 Valerie S.
CDA & Team Lead
Exceptional Service, Extensive Knowledge, Kind Heart, Willingness to Help
Born and raised in Revelstoke, BC, Valerie knew at a very early age that Dentistry was for her. Her passion to help people and genuine curiosity started at a very young and she has been working in a dental office since she was 13 years old. Graduating from the College of the Rockies in 2004, Valerie is very well rounded in the dental industry from Certified Dental and Orthodontic Assistant, Dental Sales & Digital Technology Integration Specialist across Canada and the US, Dental Consulting/Training and Practice Management.
"I'm passionate about helping people and focused on delivering the best experience I can."
Valerie is a huge asset to our clients and our team. She is dedicated, direct, driven, out-going, bubbly, positive, and fun. Valerie loves to travel and adventure and to raise an eyebrow or two if and when she can! She is a lover of all things fast, loud, and exciting. Valerie rides motorcycles, enjoys many outdoor activities, finds her calm with yoga and fitness, and pursues another passion in being an advocate and educator for women's health and sexual wellness. She absolutely adores her life with her hunny, furbabies (dogs) and close family and friends.
"I love working with the team at Aesthetic Dental because we DO do it different. We change lives, we boost confidence, and enhance overall wellbeing and empower clients to be healthier individuals which makes them happier people … how could I not love what I do!"
Samantha C.
Dental Assistant
Kind, Caring, Eager to Learn
Our Vernon local, Samantha has been part of the Aesthetic Dental team since 2017! She has thrived and evolved into her current role as Dental Assistant from Dental Admin! Samantha has worked chairside along Lise while she studies to obtain her certification in Certified Dental Assisting through correspondence. Sam will be fully certified in 2022 and she is beyond thrilled to assist you in achieving your overall health and smile goals. Samantha is focused on her newfound passion and is always ready to work hard. She is a valuable team member and provides ease and comfort to our clients with her soft nature. Sam always sees the good with her kind and genuine approach and we all appreciate her gentle care.
"I love my team and learning about the complete health approach. Every day I connect more and more dots and see how important the oral systemic link is and how connected we really are"
When Samantha isn't at the clinic or at home focused on her studies, she is a fulltime amazing and active Momma to her son Davian, another thrill seeker and adventurer. Samantha is fun, cheerful, loving, and determined. She loves her strength training and power toys! Samantha is an avid gym-goer, dirt-biker and powder junkie. Season depending she is killing it at the track while developing her skills, shredding the slopes at the local ski resorts, cutting trails with her love on their snow bikes, or getting those gains in at the gym.
"We're unique and it shows by what we do"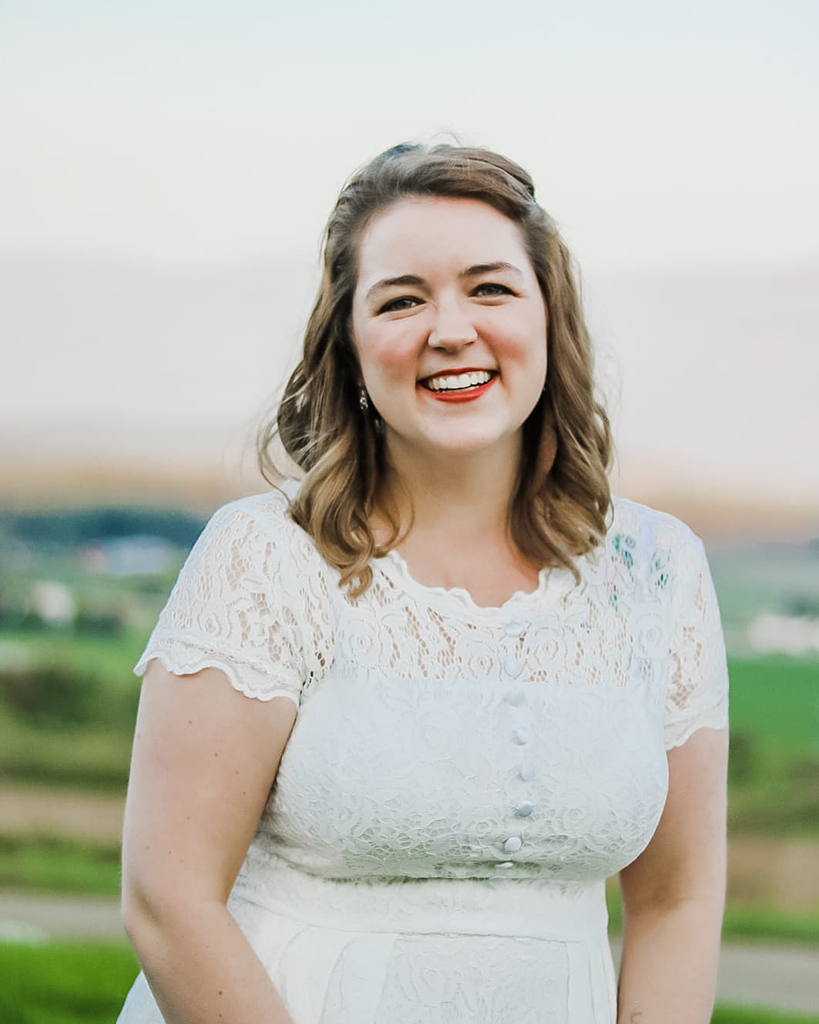 Kayla S.
Dental Hygiene Practitioner
Thorough, Caring, Educated, and Gentle
Kayla was born and raised in Prince George, BC and moved to Vernon in 2016 after achieving her diploma in Dental Hygiene from the College of New Caledonia. After years of practicing as a Registered Dental Hygienist, Kayla – having a keen interest on education – moved forward in obtaining her Degree in Dental Hygiene and successfully completed and graduated from the program through the University of British Columbia in 2021.
"I always enjoyed going to the dentist as a child and always had a great experience. I wanted to go into a profession that allowed me to help others and it seemed like a great fit!"
Kayla is a highly educated health professional who is focused on the prevention of oral disease and promotion of oral health. Her goal is to inform and educate clients on inflammation and disease and how it is all connected. "Our gut health and our oral health are pretty much a direct reflection of one another. If there is inflammation present in your mouth, there is inflammation throughout your entire body and that is disease." Kayla prides herself on providing comprehensive and thorough care to her clients in a holistic whole-body approach. Kayla's desire to learn and teach makes her a treasured member of our team and a valuable asset to the clients she sees.
Kayla is a dedicated wife and mother of two. She is active in pursuing a healthy and sustainable lifestyle for her and her family. Currently, Kayla is on maternity leave and will be rejoining the team at Aesthetic Dental in the summer of 2022.
"I love being a dental hygienist because it allows me to help improve, not only the oral health, but the overall health of others. Working at Aesthetic Dental allows me to do this while using a holistic approach, which is why I love this office so much!"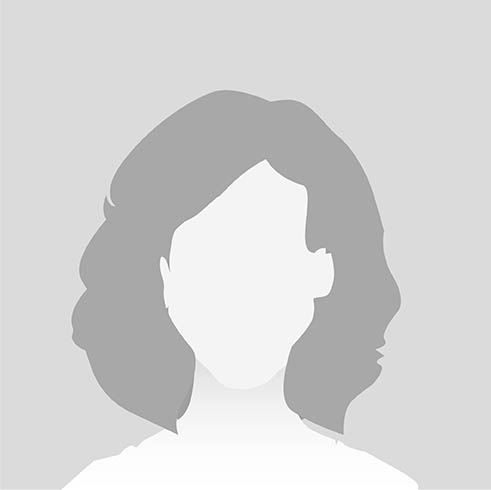 Erica C.
Registered Dental Hygienist
Understanding, Compassionate, Uplifting
Erica was born and raised in the Philippines and was attending university to become a dentist when her family immigrated to Canada in 2014. Erica knew that she wanted to continue in Dentistry and elected for a fresh start and an initial career in Dental Hygiene. Erica graduated from the Vancouver Community College with her Diploma in Dental Hygiene in 2021. Although she is new, she is amazing!
"I love the satisfaction I provide my clients. I like being able to show them the areas of inflammation and disease, tell them why this is happening and work together on solving the problem"
Erica has a tender approach to educating her clients and prides herself on a hands-on educational approach. "I love the 'show and tell' of my job. I really feel it helps clients understand better and take on the responsibility". Erica's positive and caring nature is a hit with the clients and the team and we are excited to have her as our newest team member.
Erica is a nurturer at heart. In her spare time she loves to watch movies, relax, and explore with family and friends. Erica is still getting situated in the Vernon area and looks forward to settling in.
"Dentistry is an amazing profession, and I feel very privileged to have found a team that is passionate about doing more. I am very lucky to do what I do and with whom I do it with. Our team is amazing."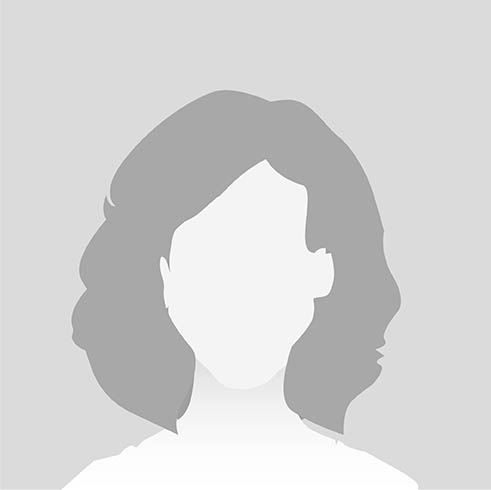 Brandace Y.
Sterilization Assistant
Considerate, Encouraging, and Helpful
Born and raised in the Okanagan Valley, Brandace brings a cheerful and positive energy to the Aesthetic Dental team. She has been in the dental field since 2017 working at offices throughout Vernon and Kelowna.
Brandace is the clinical support behind the scenes ensuring that the treatment rooms are cleaned, sterile, and set up and ready to go. As our Sterilization Assistant her role is essential to keeping our office going. You can often hear Brandace and her laughter echo throughout the clinic. Her warm and energizing personality is loved by everyone that gets to meet her.
"My goal is optimizing flow so our clients are provided with the highest quality of care in a clean and sterile environment"
Brandace is an active yogi and yoga instructor at a Kelowna studio. She is very active in health and fitness and strives to be a motivational force to those around her. In her spare time she reads and writes poems and motivational quotes. Brandace enjoys music and is reconnecting with the piano, dance, and exploring the outdoors with her fur-baby Bougee.
"I like to nurture people"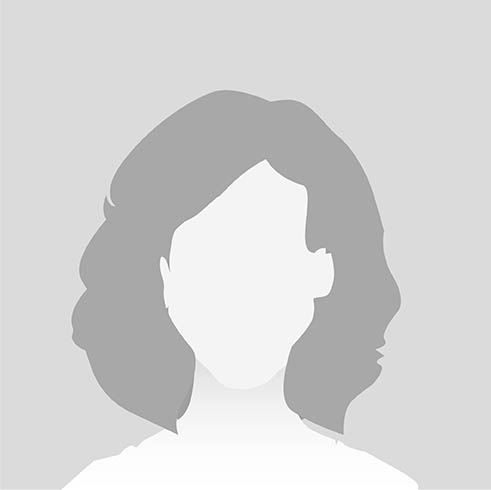 Samantha Clayton
Samantha is the friendly smile to welcome you at the front door. She is ready to work hard to help you achieve your health goals through time and cost management. She a Vernonite that enjoys the outdoors and spending time with her son Davian and pet goat John Deere.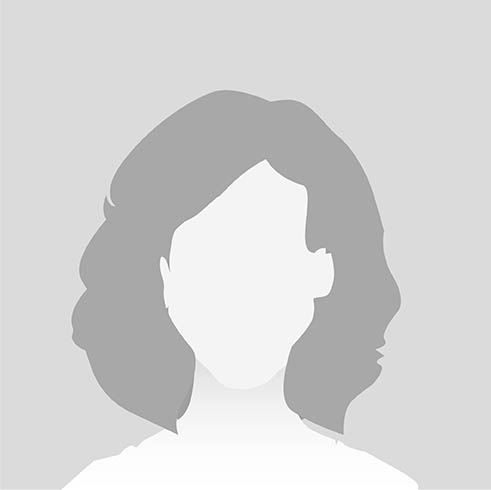 Elly Olthuis
Certified Dental Assistant
Elly is originally from Abbotsford B.C. She graduated from the Certified Dental Assisting program in 2016 at the University of the Fraser Valley. She has a gentle soul and gentle touch. Her attention to patient comfort is remarkable. Elly has been happily married since 2013 to her husband Matt. In her spare time, she enjoys kayaking, calligraphy, crafting, and spending time with her 12 (and counting!) nieces and nephews.
Our dental practice prides itself on taking the time to give our patients the individual attention they deserve. We welcome every member of the family from children to seniors. Our office strives to provide our patients with scientific based options to suite their needs and help them achieve not only a smile they can be proud of but one that also enhances their overall body health.
Monday-Thursday
8:30 a.m. to 4:30 p.m.
One Friday per month
Please call for an appointment: 250.558.9889
Visit our office at:
3401-32nd Ave. Vernon BC
Remember, we offer FREE parking for our patients to enjoy while they are in office!