Providing Restorative Dental Solutions in Vernon BC
We specialize in restorative and aesthetic dental procedures offering our clients the most advanced technology in non-invasive and surgical dental procedures without the stress and discomfort often associated with a visit to the Dentist. 
As a NuCalm provider, we will compliment you with a free session while you have your treatment completed. Other luxuries include free parking, paraffin wax for your hands, throw blankets for your legs and hot towels and essential oils to help you refresh after your treatment. 
You will notice the difference in how you feel when you walk into our clinic and are greeted with a friendly smile. Enjoy the quiet relaxed pace that allows you to ask questions and feel appreciated. Your comfort is very important to us.  Each of our clients  from the youngest to our oldest is treated with the utmost of respect and care.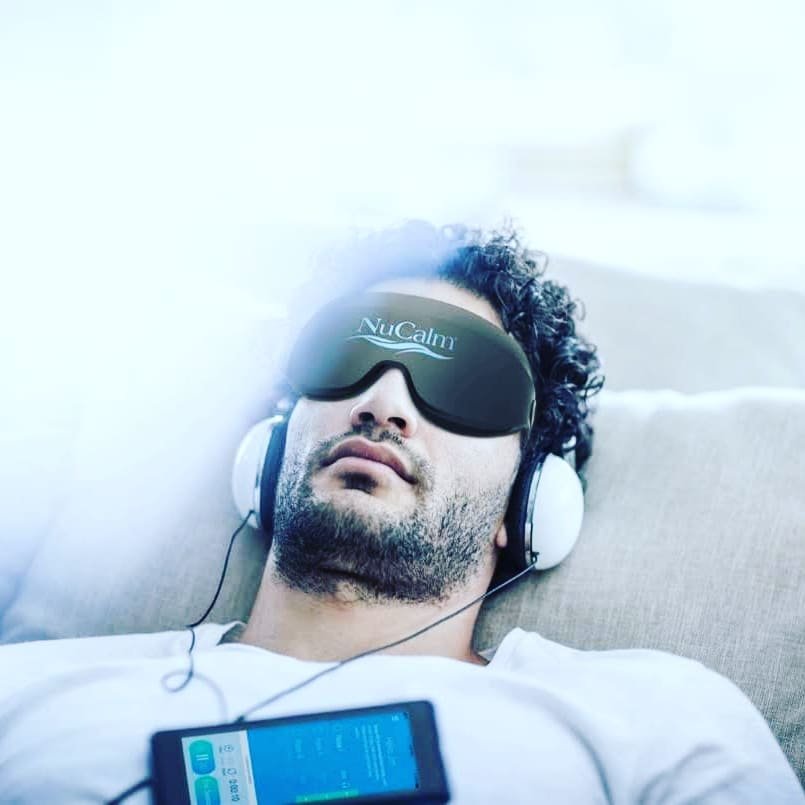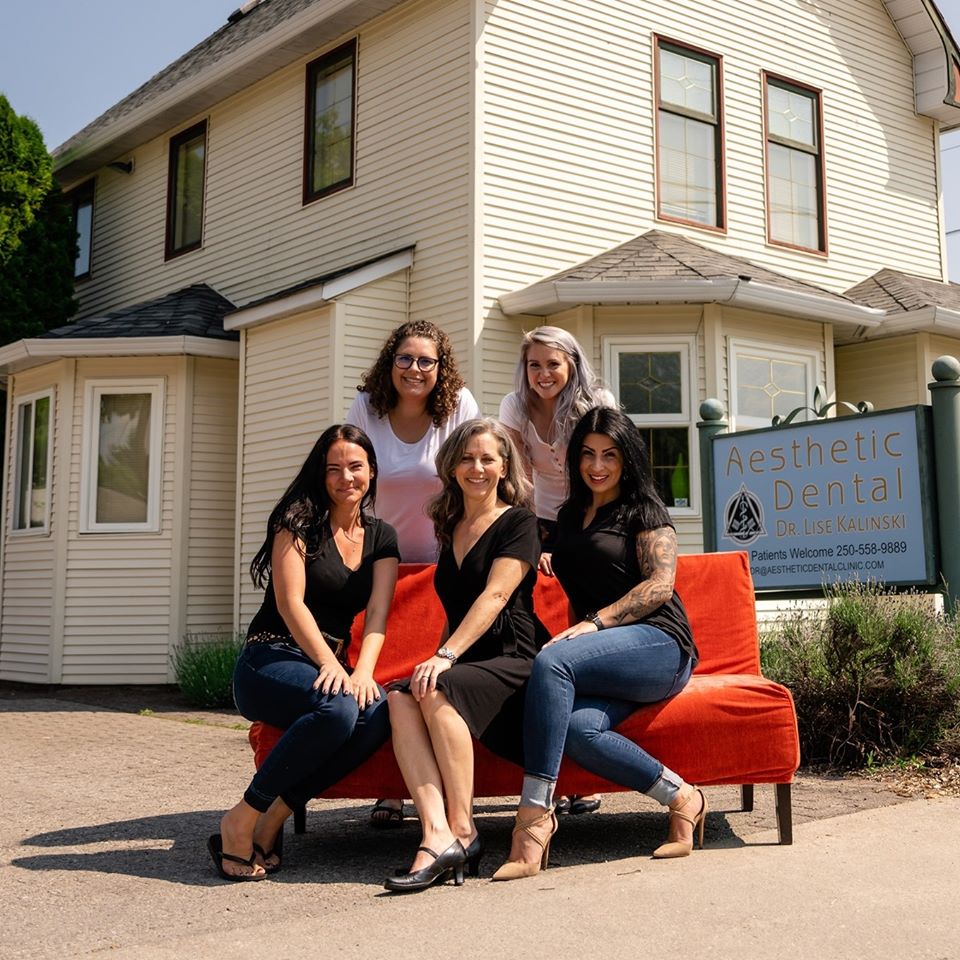 Our team is committed to help you understand what true health means, what is the cause of disease and to provide solutions back to a healthy system
Dr. Lise Kalinski
Dentist
I have been in the dental field for close to 30 years. I am driven to continue to learn about our mouth and its connection with the health of our entire system. I found out years ago that airway is key. If we are not breathing properly in sleep and while awake our bodies do not grow balanced and our overall health suffers for it. Most days I can be found working in the clinic and at seminars learning about this quest. My family life includes my two beautiful adult boys, Emanuel and Jorell, whom I am very proud of and my husband Scott of 30 years.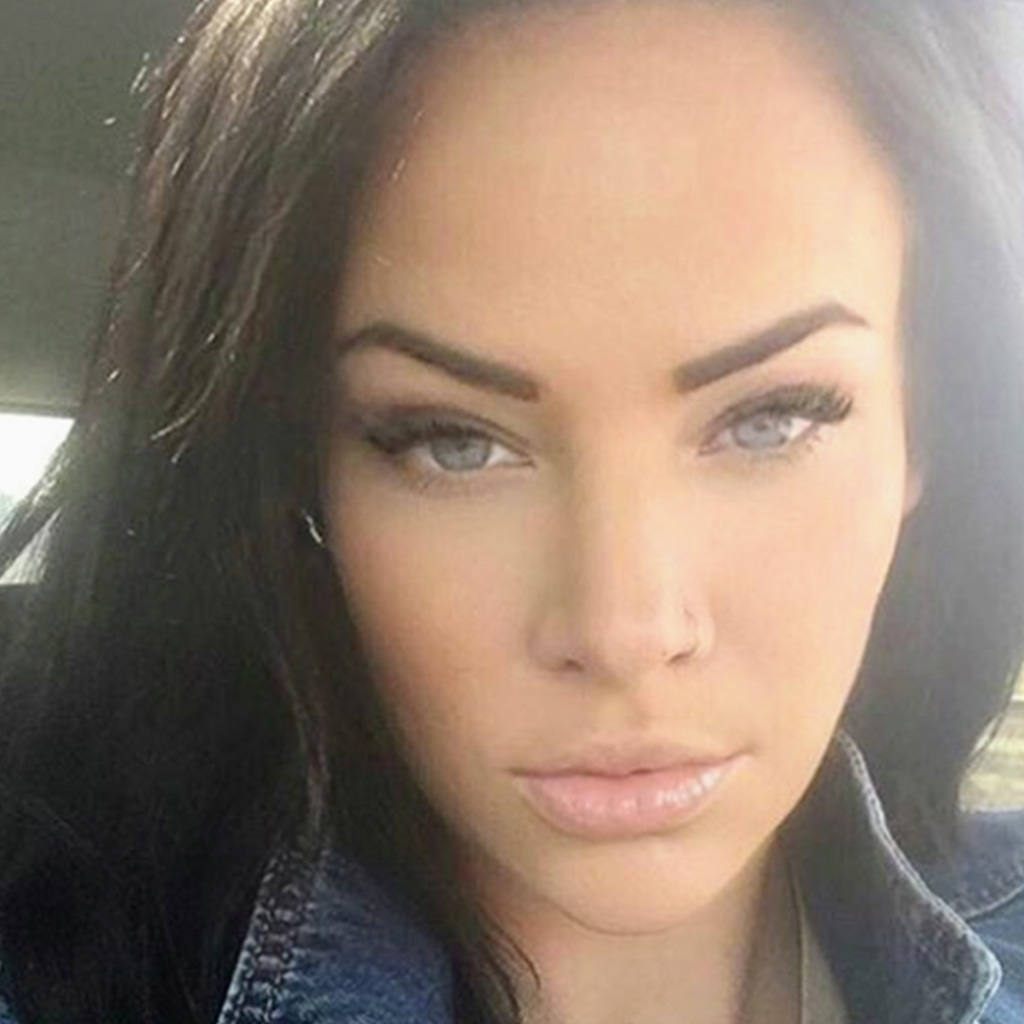 Emily Proudfoot
Registered Dental Therapist
Emily graduated in 2014 from the Toronto College of Dental Hygiene. She worked for a couple years in Alberta before returning the Okanagan where she was raised. Prior to entering the dental field, she studied business majoring in Hospitality Management. She learned people management skills which she prides herself in applying to her everyday practice. She loves building relationships with patients through her job and getting to see the progress they make towards a healthier, happier mouth over time. Outside of work, Emily lives an active lifestyle enjoying all outdoor activities as well as going to the gym. She is a lover of animals and has a soft spot for her funny furry side kick Luna.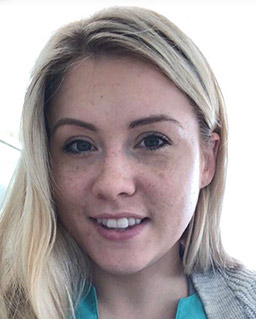 Samantha Clayton
Samantha is the friendly smile to welcome you at the front door. She is ready to work hard to help you achieve your health goals through time and cost management. She a Vernonite that enjoys the outdoors and spending time with her son Davian and pet goat John Deere.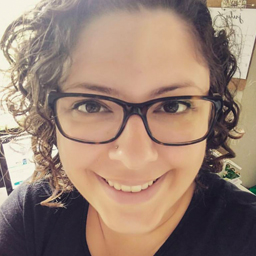 Elly Olthuis
Certified Dental Assistant
Elly is originally from Abbotsford B.C. She graduated from the Certified Dental Assisting program in 2016 at the University of the Fraser Valley. She has a gentle soul and gentle touch. Her attention to patient comfort is remarkable. Elly has been happily married since 2013 to her husband Matt. In her spare time, she enjoys kayaking, calligraphy, crafting, and spending time with her 12 (and counting!) nieces and nephews.
Our dental practice prides itself on taking the time to give our patients the individual attention they deserve. We welcome every member of the family from children to seniors. Our office strives to provide our patients with scientific based options to suite their needs and help them achieve not only a smile they can be proud of but one that also enhances their overall body health.
Alternating Monday thru Friday
8:30 a.m. to 4:30 p.m.
Please call for an appointment: 250.558.9889
Visit our office at:
3401-32nd Ave. Vernon BC
Remember, we offer FREE parking for our patients to enjoy while they are in office!